Avanti Centrae – The Lost Power: VanOps, Book 1
Avanti Centrae – The Lost Power: VanOps, Book 1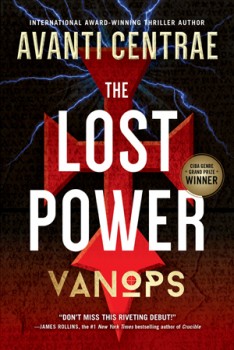 Da Vinci Code meets Tomb Raider in this award-winning thriller that #1 NYT's author James Rollins called, "Full of action and suspense."
Spain 1057: During a thunderous battle, the first King of Aragon wrestles Alexander the Great's priceless Egyptian weapon from the Moors, but finds it holds a terrifying and mysterious power.
A thousand years later, on a hushed, fog-shrouded, Napa morning, gunshots and the sound of breaking glass shatter the silence. Maddy Marshall, an app designer and aikido instructor, and her twin brother Will Argones, an engineer, quickly run toward the sound. Horrified, they discover a sniper's bullet has found its human target.
<p>Before the pool of blood on the living room floor is dry, the twins are sent on an arcane quest to recover Alexander's ancient weapon. Joined by a VanOps covert agent, they soon discover the rifle's sights are now set on them. No place is safe, a wrong move means death, and even a…
Download from NitroFlare
http://nitroflare.com/view/9F164EF38A6C849/The_Lost_Power.zip
Books list:
The Lost Power.epub (503.88 KB)
About The Author